Mehndi is the art of applying henna plant on hands and legs and then letting it dry. Traditionally, people applied this only when need be – either on auspicious occasions, or it was applied on hair, to get a brownish color. But today, mehndi designing has become a fashion statement, and people all over the globe are accepting this as an art, which has its own vogue.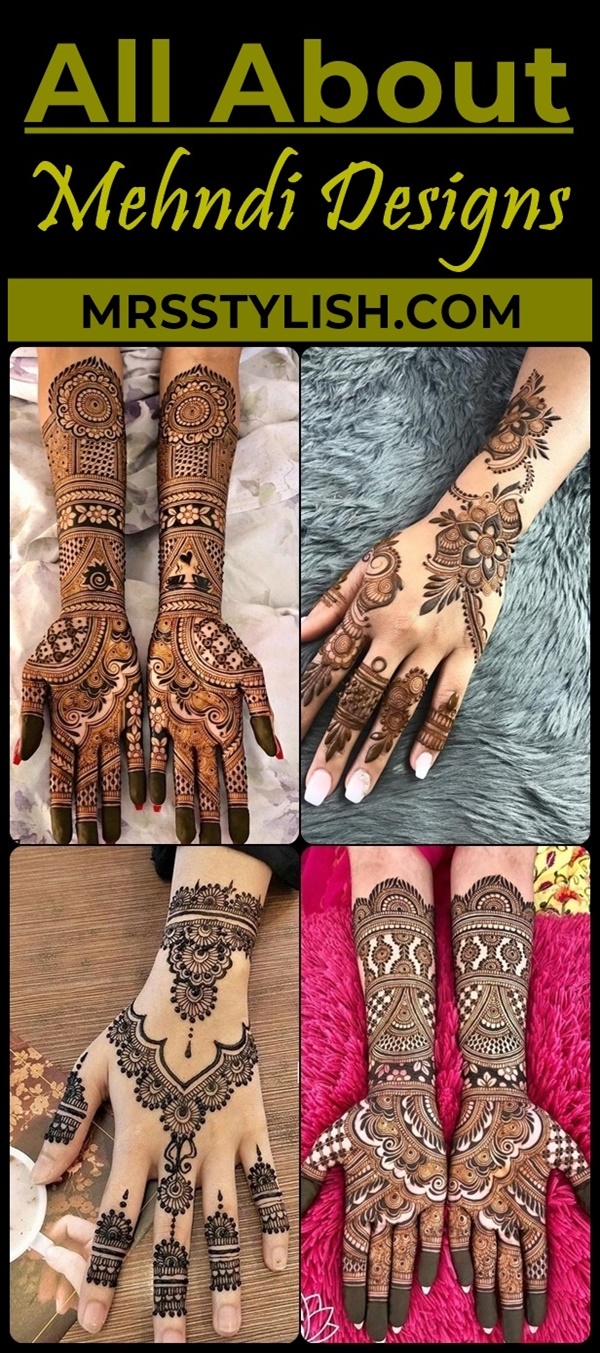 If you are someone who loves mehndi, then you shall know all about mehndi designs – from their origin to what are the different types of this art today… you may know a lot, but knowledge is an ocean – the more you get into it, the more depth you get into… so, ready to swim into the ocean? Moreover, if you too love tattoos and think they can be a great way to help your inner self-get expressed better, then here are some Cute Small Tattoo Designs For Girls that you can copy right now. Have a look-
All About Mehndi Designs
Origin of mehndi designs
Mehndi and its deigning have been in the market since olden ages. Previously people used to take henna leaves, dry it up, powder it and then mix it with little water so that it can be applied on body parts. The botanical name of Henna plants is Lawsonia Inermis. It takes time to dry when applied. The belief and proven method are that the more time you leave it to dry, without any contact of water, it will leave a darker color. The first ever mehndi designs were originated over 5000 years ago, in the Middle East and Northern parts of Africa.
In fact, the major use of mehndi in the ancient days was to cool down the body. It was believed that a single dot on the palm can cool down the body within minutes. Slowly, the popularity of mehndi designs spread far and wide, and today, it is considered to be quite a fashion statement.
Different types of mehndi designs
When the whole niche of mehndi and mehndi deigning evolved, there came up with different types of mehndi design. This broadly was categorized based on different countries – as each county adopted this fashion statement, and then included the culture of their own nation, making it a unique design that originated from their country…
Pakistani Mehndi Designs
These are the most detailed designs among all the other patterns. They are very deep and have intrinsic patterns and lines. They take a long time to apply, and once applied and left for a few hours, the lines dry up into fine lines.
Arabic Mehndi Designs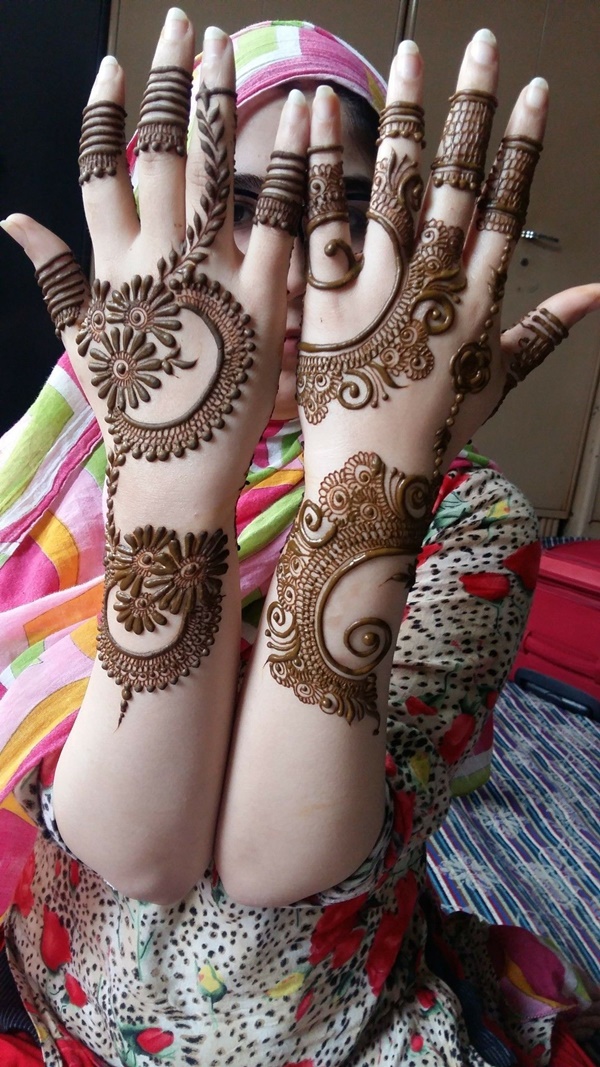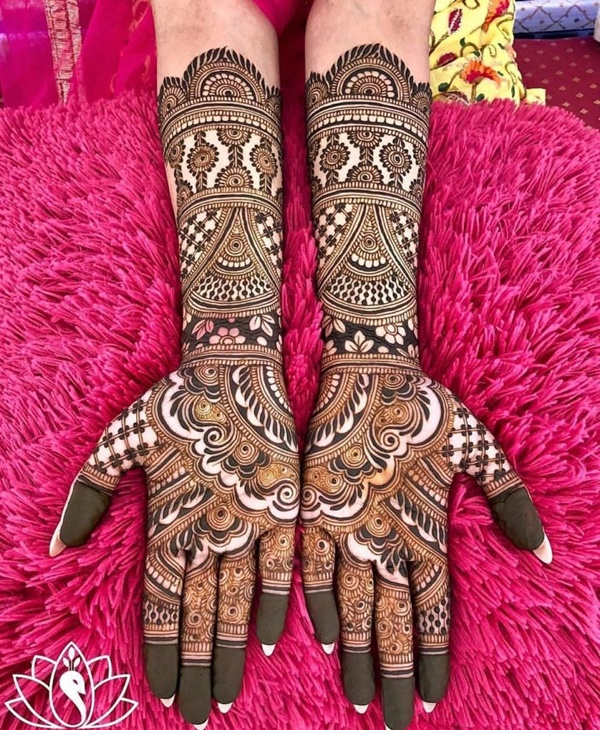 The mehndi used in this design is dark at the first go itself. When you leave it to dry for a few hours, the body literally absorbs the color and fragrance, and you will see a very different dark color. These designs usually are big and in floral designs. Here are some amazing Black And White Floral Shoulder Tattoo Ideas you can try out.
Indian Mehndi Designs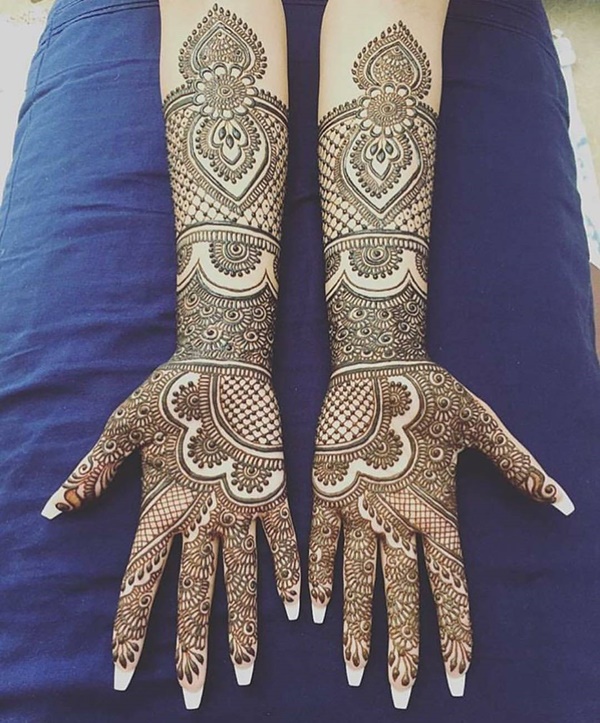 Large circles and patterns are what defines this mehndi art designs. They are easy to make since the designs are usually big and circular. In fact, Indian mehndi designs also include religious aspects and some experienced artists also draw God and Goddesses on their hands.
Egyptian Mehndi Designs
This is one of the most unique types of mehndi design. While other countries and design types have florals or images of religious concerns, Egyptian designs take their inspiration from history. That is why you may be able to see mythological images as their mehndi designs. This would include pythons, dragons, or parts of mummies inscribed as mehndi designs.
Expert Tips for mehndi
While applying mehndi on hands and legs can be quite an exciting part, because of the fragrance and beautiful color that comes up after the mehndi dries, it can also be tricky. These days, you may be witnessing black mehndi being applied on a regular basis – but try to avoid that, as it may contain chemicals.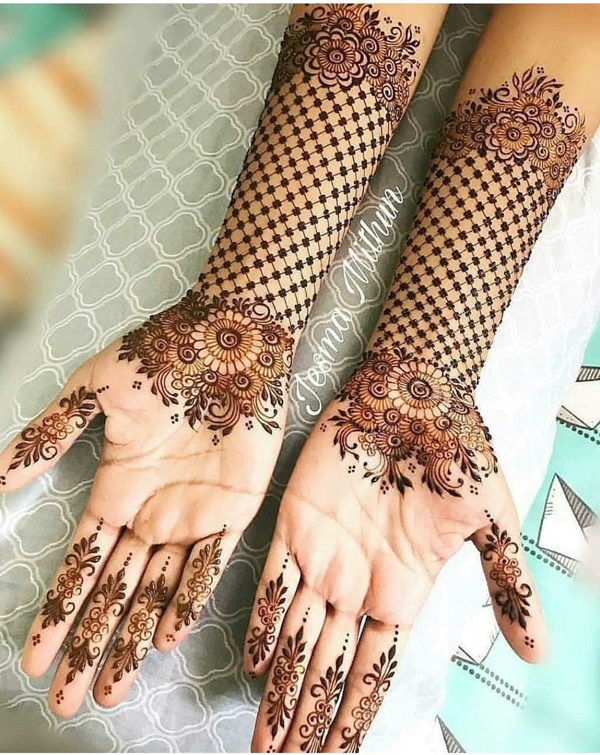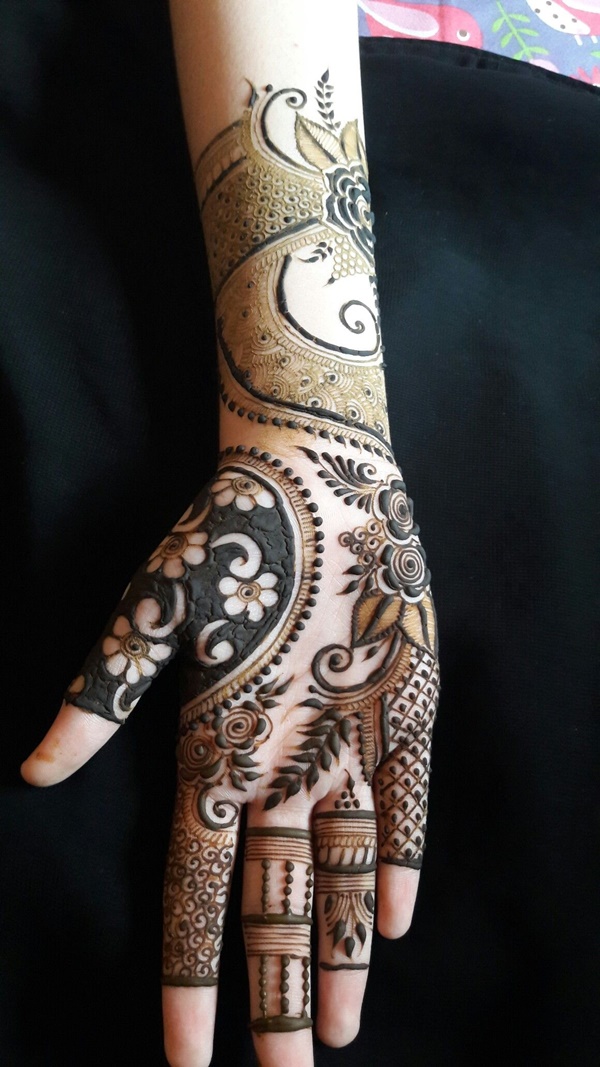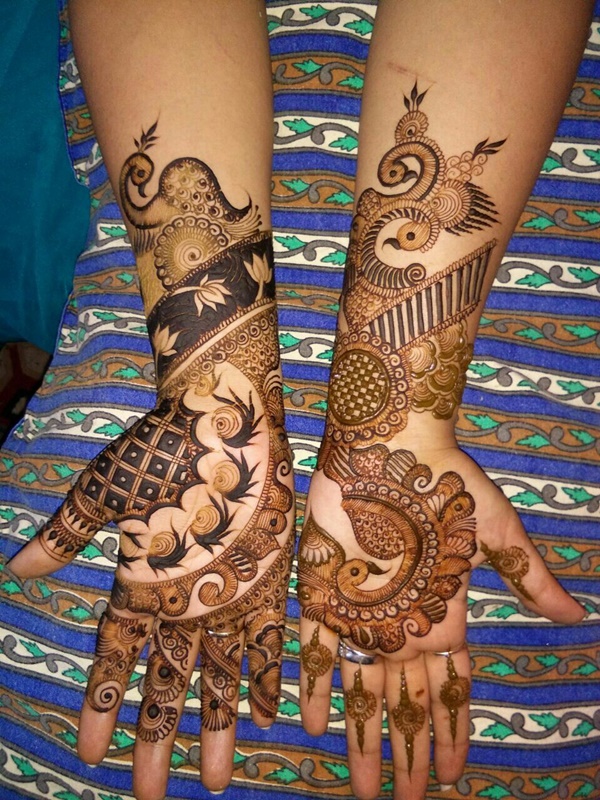 Also, during the drying process, you can have lemon and sugar put up the mehndi, as it will darken the color of your mehndi when you take it off completely. There are hundreds of tattoo designs out there, but the kind of charm associated with the following Attractive Sleeve Tattoo Ideas For Women is simply unmatched.