80's style was so much fun and energetic which included the shoulder pads and vibrant colors. This bold and badass style was geared up in the '80s which replaced the loose trousers with tight one and fitted shirts to the loose one. 80's style experimented styling all over from head to toe. This decade witnessed heavy hairstyles and tremendous glamour which surely created the return path.
Though some of these creations were not able to survive long; many of them are still loved and in fashion. Don't miss to try such amazing and Perfect 80s Style Outfits Ideas to rock every occasion. Have a look at such inspirational outfit ideas and take note to include them in your wardrobe. Here we have some popular summer outfit ideas for black women. Have a look-
Perfect 80s Style Outfits Ideas 
The neon outfits
These bold outfits are one of the prominent elements of Perfect 80s Style Outfits Ideas you can try out. You may think twice while choosing such vibrant colors today but it was tremendously loved in the '80s. You can go for this eye-catching outfit for a perfect beach day or a cool vacation. No accessories needed to win this outfit idea.
Shorts with a flashy t-shirt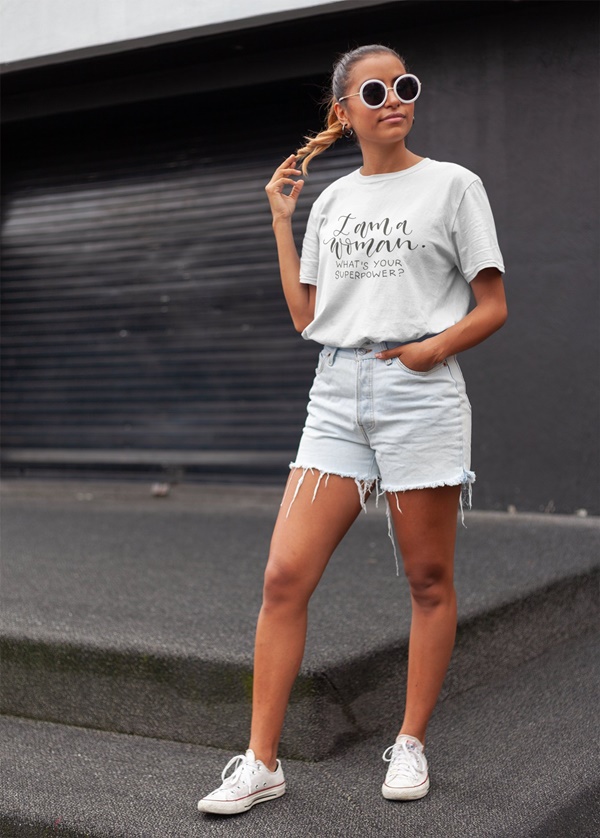 It is the most relaxed outfit which is comfortable and stylish too. This outfit idea may be considered workout attire but 80's models rock their shoots in this outfit. You need to wear funky color shorts and pair it with a flashy t-shirt with a quote. The oversized t-shirt will look cool and sassy like 80's fashion.
Trouser with amazing pleats
If you are looking for an outfit which can recreate the stylish appearance of the '80s, you must choose the trousers; specially pleated trousers. These pleated trousers in the 80's era were high waist which is typically paired with the crop tops. You can try such trousers in place of jeans for the comfort style. It looks amazing to rock the party moods. Also, take a look at these Pretty Short Outfit Ideas To Beat The Heat.
Digital print blouse
You can explore how this 80's outfit is again ruling the fashion world. The cropped blouses in the '80s were preferably printed and paired with jeans. Such blouses are seen with shoulder pads which were must in the fashion of that era. These blouses also maintain the love for loose-fitting and fluffy shoulders. Full fluffy sleeves with a neck bow were a prominent choice.
The high waist fashion
Everything was above the waist in those 80's fashion you must copy. Wear a pencil skirt or skinny jeans; just make sure it is high waist and tucked with a waist belt. Experiment this high waist fashion mantra of 80's to add spice to your regular look.
Shoulder padded blazer
This one is the formal attire in Perfect 80s Style Outfits Ideas you must experiment. Blazers used in that golden era were mostly floral and funky. The shoulder pads hold them higher and give a formal appearance. It was the most loved formal look in the '80s. Such floral shoulder-padded blazers look amazing on the skirt and formal pants paired with a plain blouse under the blazer. Here are some Beautiful Vibrant Color Outfits To Shine Over This World. Have a look-
Polka dots on the dress
Polka dots were in fashion and it was on dresses, shirts, skirts everywhere. You can also try these polka dots to go back to the fashion trend of the '80s. Polka dots will give a complete retro look.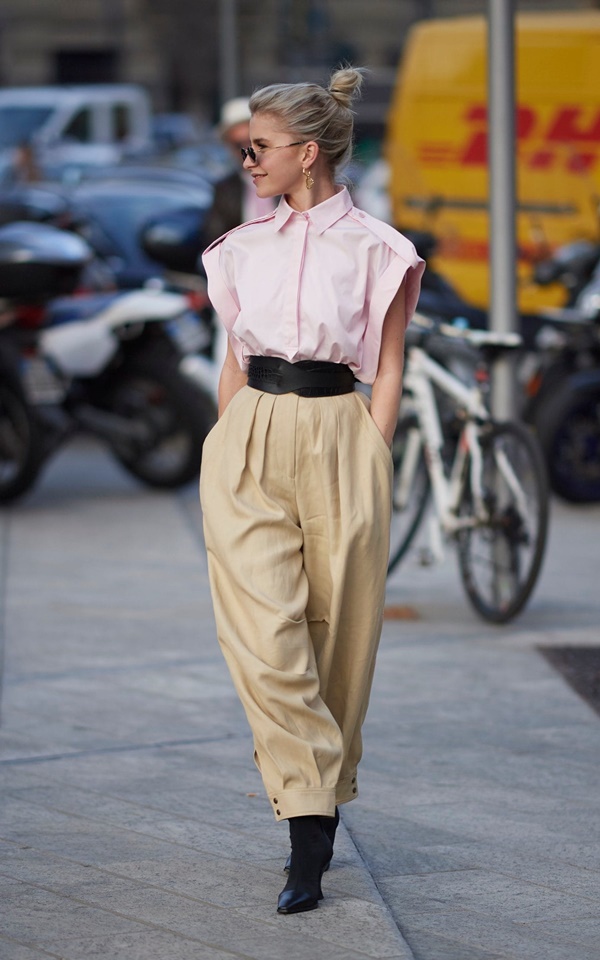 You must have now convinced what the 80's style was all about. It was funny and interesting which makes it worth trying today too. 80's style set the standard which is worth admiring. You can get inspired by this style and live the beautiful era of the '80s. The style inspirations listed above can make you travel through the time machine landing in the bold and stylish '80s. These handpicked Perfect 80s Style Outfits Ideas have survived so long and thus they are worth trying. Be comfortable in style with these 80's cool outfits. Include them in your wardrobe and add your creativity to them. Here is the guide for Classy Work Outfit Ideas For This Summer you can try on.